You can now start the purchase of your new or pre-owned vehicle on our website. We want to save you time at the dealership and show you the exactly what payment options are available for you based on the payment terms that work for you! Here you will find step by step instructions for facilitating this process. If at any time you want to speak to a representative at Capilano Audi, we would be happy to help. We can be reached at 604-985-0693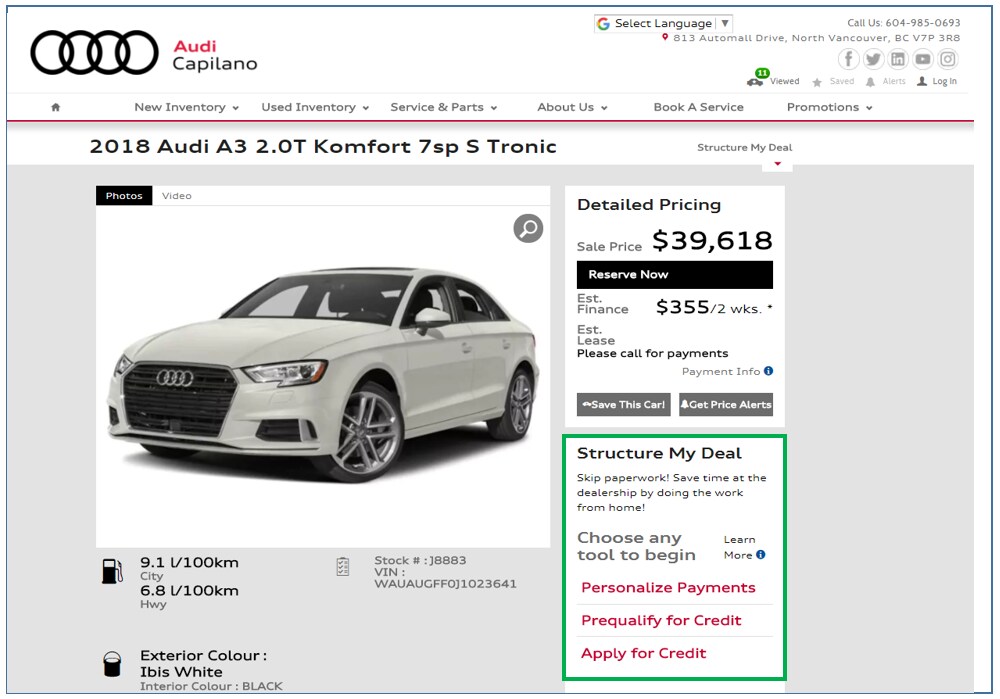 Personalize Payments
When you click on Personalize Payments, you'll be taken to the Personalize Payments tool which will give you all of our available options for terms, programs and repayment frequency. You will see options such as 24 months, 36 months, etc., payment frequencies from weekly, bi-weekly to monthly, and the available programs for that vehicle.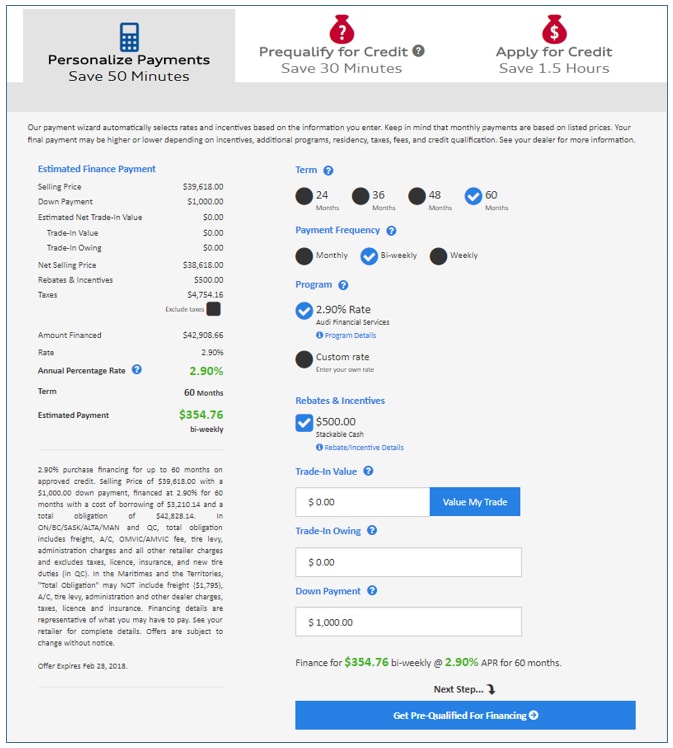 Pre-Qualify for Credit
Once you've selected the options you want, you can pre-qualify for credit by clicking on the Get Pre-Qualified button. Here you can enter your personal information and a representative from Capilano Audi will reach out to you to discuss your credit options.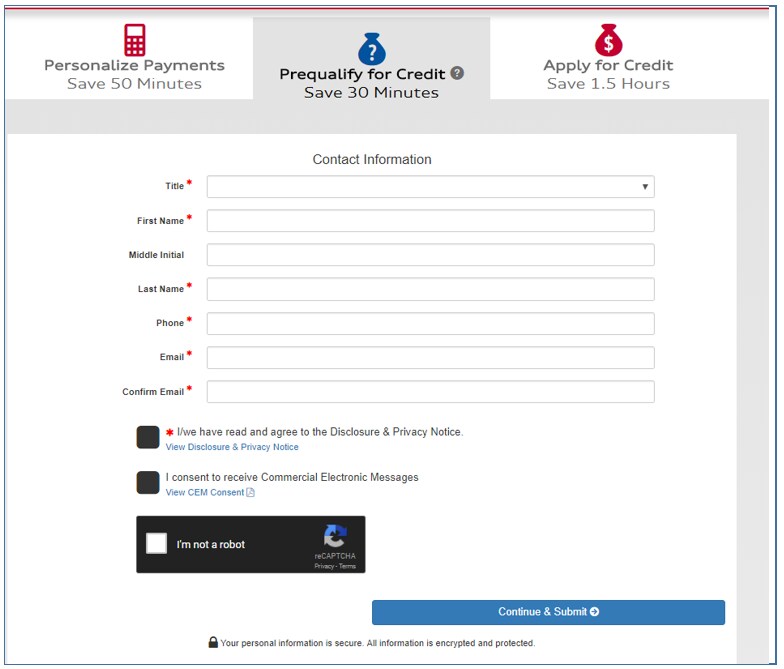 Apply for Credit
If you are confident of your credit situation you can apply directly through our Apply for Credit tool which will open a more in-depth form. Once you have submitted this form we will be in contact quickly to assist you in scheduling a test drive.
Time to Shop
You can shop our New and Pre-Owned inventory and use the Structure my Deal tool to guide you along the shopping process. If you have any queries please give us a call at 604-985-0693